NARI Contractor of the Year Awards

The prestigious Contractor of the Year (CotY) awards are given each year by NARI of Greater Cleveland, to members who have demonstrated outstanding work through their remodeling projects. Entries are judged anonymously using criteria like aesthetic appeal, functionality and craftsmanship. http://www.hurstremodel.com/blog
2019 Cleveland NARI Chapter Awards
1st Place Addition – Strongsville, Ohio
1st Place Exterior Remodel, Northeast, Ohio
2nd Place Kitchen Remodel – Shaker Hts., Ohio
2nd Place Bathroom Remodel – Avon Lake, Ohio
2018 Cleveland NARI Chapter Awards
1st Place Interior Remodel – Hudson Ohio
1st Place Kitchen Remodel – Westlake, Ohio
1st Place Basement Remodel – Bay Village, Ohio
1st Place Outdoor Living – Olmsted Falls, Ohio
Honorable Mention Interior Remodel – Hudson, Ohio
2017 Cleveland NARI Chapter Awards
1st Place Interior Remodel – Rocky River, Ohio
1st Place Whole House Remodel – Cleveland, Hts, Ohio
1st Place Basement Remodel – Strongsville, Ohio
2nd Place Historical Renovation – Chagrin Falls, Ohio
2016 Cleveland NARI Chapter Awards
1st Place Interior Remodel – Hudson, Ohio
1st Place Master Bathroom Remodel – Hudson, Ohio
1st Place Kitchen Remodel – Strongsville, Ohio
Honorable Mention Basement Remodel – Avon, Ohio
2015 Cleveland NARI Chapter Awards
1st Place Kitchen Remodel and Addition – Avon Lake, Ohio
1st Place Whole House Renovation – Shaker Heights, Ohio
Honorable Mention Basement Remodel – Medina, Ohio
2014 Cleveland NARI Chapter Awards
1st Place Residential Addition – Pepper Pike, Ohio
1st Place Residential Bath – Moreland Hills, Ohio
Runner Up Residential Kitchen – Moreland Hills, Ohio
2014 NARI Regional Awards
1st place Historical Renovation – Lakewood Ohio
1st Place Whole House Renovation – Shaker Heights, Ohio
2013 Cleveland NARI Chapter Awards
1st Place Residential Historical Renovation Restoration
1st Place Residential Entire House Renovation Under $250,000
1st Place Residential Kitchen $60,000-$100,000
2012 Cleveland NARI Chapter Awards
1st Place Residential Addition $175,000 to $250,000
1st Place Residential Kitchen $100,000 to $250,000
1st Place Residential Kitchen $60,000 to $100,000
1st Place Residential Bath $30,000 to $60,000
2011 Cleveland NARI Chapter Awards
Runner Up Residential Kitchen $60,000 – $100,000
Runner Up Residential Bath under $15,000
Honorable Mention Residential Bath $15,000 – $30,000
2010 Cleveland NARI Chapter Awards
1st Place Residential Kitchen $30,000 to $60,000
1st Place Residential Kitchen $60,000 to $100,000
2nd Place Residential Bath $30,000 to $60,000
2nd Place Commercial Interior
Honorable Mention Residential Addition $100,000 to $175,000
Home Builders Association
In 2016 the Home Builders Association (HBA) awarded Hurst Design Build Remodel three Gold awards at the prestigious Cleveland Choice Awards. The awards were designed to recognize excellence among builders, remodelers, and developers. The Hurst Gold awards were for a finished basement, and first floor interior and a kitchen remodel.
HOUZZ Recognizes Hurst for Customer Satisfaction and Design Again in 2016
Hurst is proud to be recognized once again in 2016 by HOUZZ.com. This industry-leading home remodeling website provides clients with design ideas for every possible remodeling project and surveys clients on satisfaction, service and design quality.
Remodeling Magazine Names Hurst to Big 50 List Again in 2016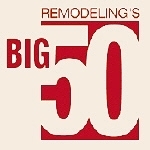 Remodeling Magazine, the leading publication in the home improvement industry, awards 50 leading remodelers from around the nation each year a lifetime spot on its prestigious Big50 list. Hurst is a proud member of the Big50 Class since 2009.
Qualified Remodeler Magazine's Top 500, 2008 – 2016

Each year, Qualified Remodeler's Top 500 listing, the longest ongoing recognition program in the remodeling industry, recognizes remodelers for significant and sustained success based on:
Installed remodeling dollar volume
Total years in business
Industry association membership
Industry certification
Industry awards
Community service
Hurst Design-Build Remodeling has made Qualified Remodeler Magazine's Top 500 every year since 2008.