Finishing Touches Add Value and Beauty to the Home
What is the difference between a home and a truly beautiful home? The finishing touches.
Have you ever walked through a model home or looked at the homes in magazines and wondered, "why doesn't my home look anything like that?" We all have. Furniture and decorating are major contributors to a beautiful home, but it's the work of a finish carpenter that can really make a house stand apart from the rest.
So what is a finish carpenter? Finish carpenters provide finishing touches to a home after the primary building of a structure is done. This includes installing baseboards, molding, stairs, doors, window casings, cabinets, exterior architectural details, and hardwood floors. Finish carpentry, when done well by skilled craftsmen, can add elegance to any home. It can also cover imperfections and significantly increase a home's value.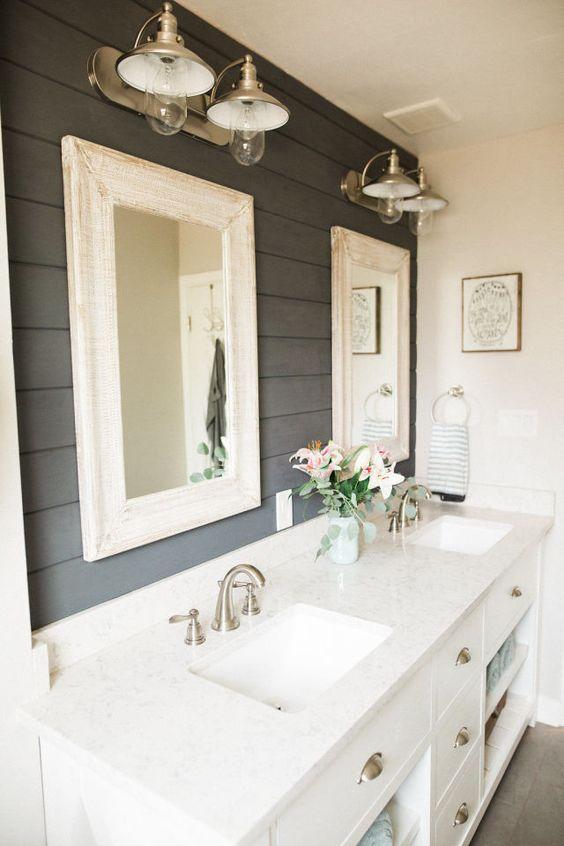 This dark gray painted shiplap adds a lot of character to this casual bath.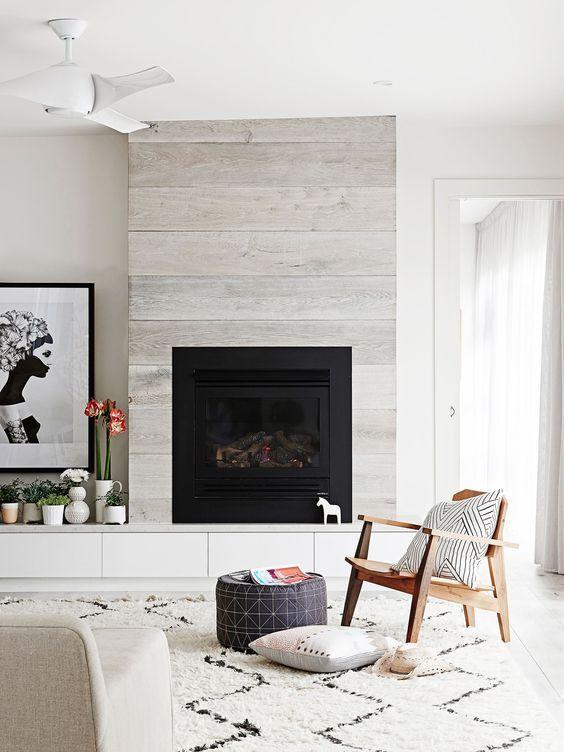 The horizontal wood planks lend a rustic but contemporary touch to this fireplace surround.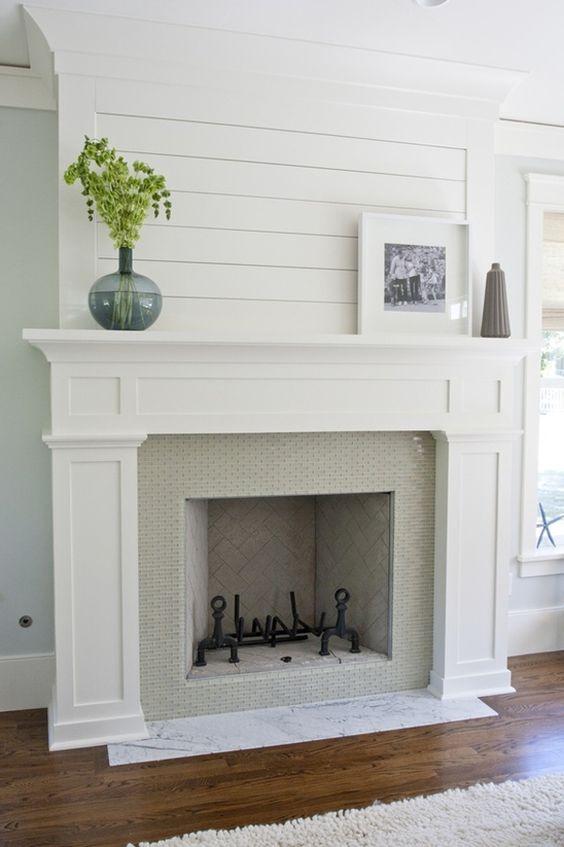 The white shiplap, custom trim work and white glass tile lend a casual beach vibe to this traditional home.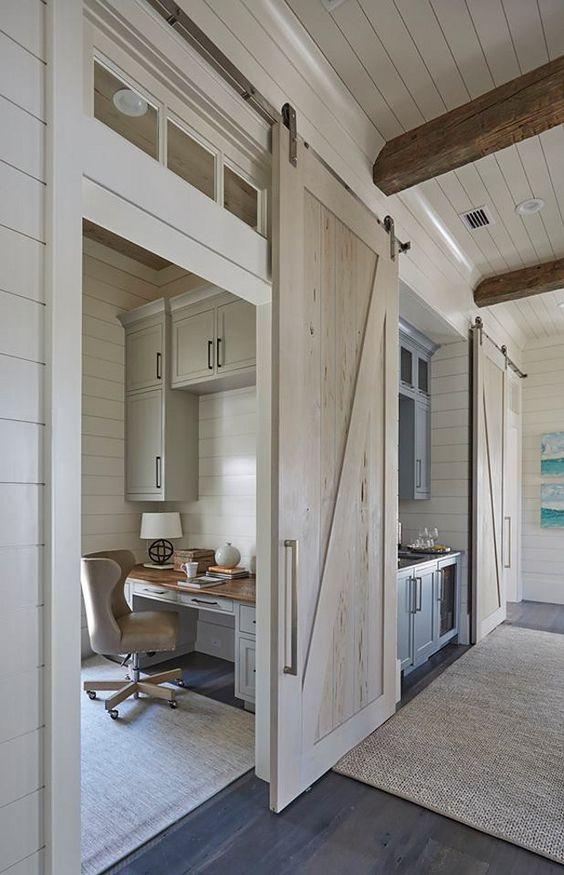 The custom doors and work space make this home functional and unique.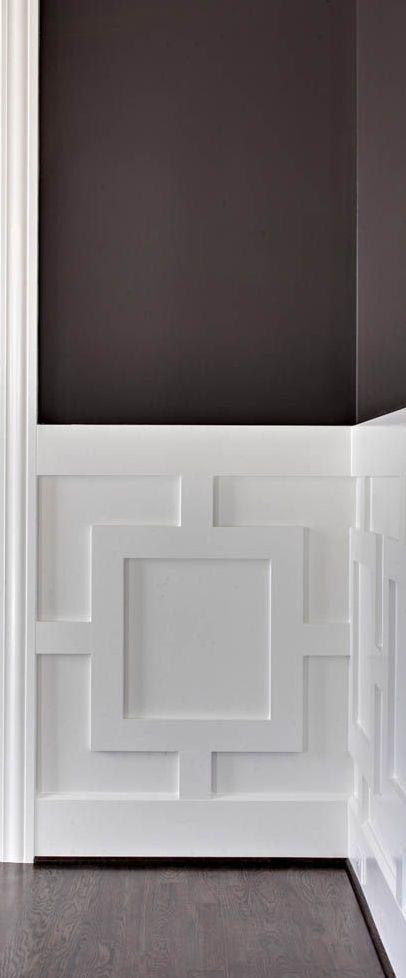 This unique paneled wall design brings high style to this dining room.
The canned lighting and featured chandelier also help draw the eye up to the beautiful ceiling.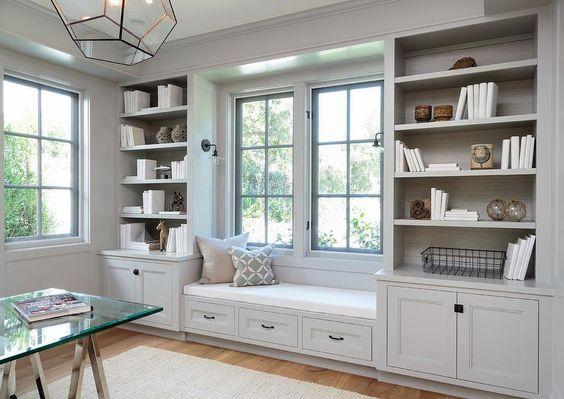 The trim above the shelves and window seat, along with the built in lighting, make the space truly special.
Painted wall paneling featured with contemporary wallpaper, gold fixtures, and glass ball lights turn a simple powder room into an elegant space.Today's most beautiful homes feature the work of finish carpenters from floor to ceiling. Some of the most popular and easy to emulate styles include coffered ceilings, decorative wood wall features and trim, fireplace surrounds and mantels, bookcases, window seats, and entertainment centers. These are just a few of the elements a finished carpenter can add to elevate a home's design.
With all of the design options out there, where does a homeowner begin? Working with a top rated designer is the best place to start. It's also important to figure out your personal style before you start any remodeling work. We recommend that all of our clients spend time online figuring out what styles most appeal to them personally. Design is within reach more than ever today. With sites like Pinterest, HGTV and HOUZZ offering inspiration, it's easier than ever for homeowners to hone their personal style and find a home remodeling company that can capture that style for their home.
Coffered Ceilings Home builders often provided textured ceilings to cover imperfections. That low cost option adds nothing to a home's style so many homeowners are looking at ways to update the look of their plain ceilings. Decorative ceilings are an architectural detail that adds a glamorous touch to a home. Coffers are patterns of recesses or sunken panels often in a square or rectangular shape. For coffered ceilings, these panels are surrounded on all sides by deep or shallow beams. A series of coffered ceiling panels creates a decorative grid pattern on a ceiling. This design really draws the eye up and makes the most of this large vertical space. Adding the gray color within the white beams makes the ceiling design stand out even more.
Decorative Wall Features In many homes a simple chair rail and base molding are the extent of the trim work. Today, the most glamorous rooms are wrapped in beautiful wooden wall paneling, generous baseboards, wainscoting, custom ceilings, and large window casings. Wainscoting, beadboard, and shiplap have been around forever, but the trends continue to evolve and bring updated style to any home. The design options are only limited by the designers and homeowners' creativity.
Fireplace Surrounds and Mantels If your goal is making the fireplace the focal point of your family room or living room your design options are limitless. With stone and tile options or beautiful finished woodwork the range of material and design styles continues to evolve. The fireplace can take on any style from beach casual, elegant contemporary, rustic lodge, traditional, or anything in between.
Bookcases/Entertainment Cabinets/Window Seats A good designer partnered with a finish carpenter can turn any space into something special. These built in bookcase and window seat are custom designed for this space. The trim above the shelves and window seat, along with the built in lighting, make the space truly special.
Custom Doors/Custom Spaces The barn door trend really lit a light bulb with homeowners that we don't have to do what's always been done. We can create completely unique doors and finishes for any space in the house. These doors have the barn style but are more rustic/contemporary to suite this home's style. The custom work area is also finished with ship lap walls and ceilings, rustic beams with contemporary hardware as the finishing touch.
When hiring a remodeler here are a few things remember: A truly beautiful home is found in the details. A great design is only as good as the carpenter or team of carpenters that turn the design into a reality. To take any room from functional to truly fabulous remember that adding square footage is not always the way to go – it's quality over quantity when it comes to good design. Look for a design that adds depth and character to the space.
Tags