Holiday Home Ideas for This Year and Next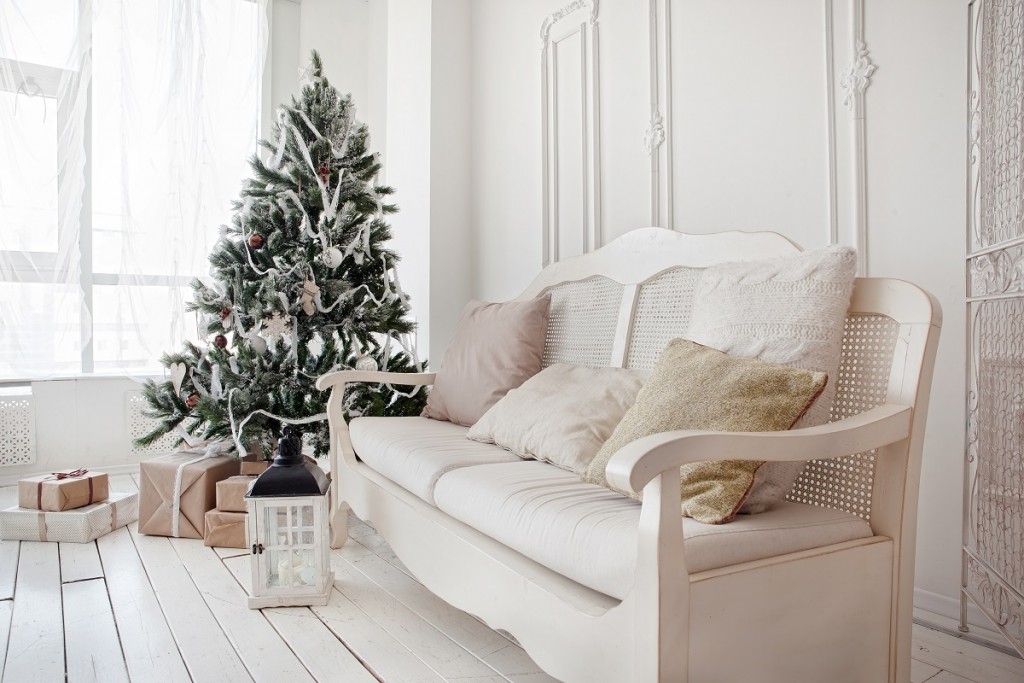 At Hurst we love to gather with our friends and families, especially at the holidays! We love to entertain and get our homes looking their sparkling, shimmering holiday finest. A major remodel may be something to consider for next year, but we have a few ideas to get your home looking great this holiday season.
Nothing motivates our clients to finally start the remodeling project they have been dreaming of the way the holidays can. It's a season of entertaining friends and family, welcoming house guests, cooking and dining together and the home takes center stage.
Any remodeling project worth doing takes planning, forethought, and time. So plan ahead for next year's holiday season. The New Year is a great time to consider a remodel that can go from inspiration, to design, to construction, and completion in time for a picture perfect home for the holidays next year.
So what projects are on the top of our clients' holiday wish lists?
Kitchens Of course the kitchen is number one on most remodeling wish lists. It's always the main attraction in any home, but its never more true than during the winter holidays. The cooking, baking, and entertaining never stops and everyone would love a redesigned kitchen with all the amenities just in time for the holiday season.
Guest Baths and Powder Rooms The long neglected guest bath and powder room may need to be whipped into shape before holiday guests arrive. Sometimes a fresh coat of paint, a beautiful new mirror, and new towels might be all you need. But for the bathrooms that need a little more work, a good design featuring new tile, cabinets, and lighting can do wonders for any space.
Dinning Rooms Just take a look at HOUZZ.com for some inspiration; dinning rooms are finally getting the attention they deserve. With custom woodworking, dramatic lighting options, flooring, and inspired decorating ideas this is no longer the most neglected room in the house.
Lighting Lighting options are limitless and can add real wow factor to any home. Whether its lanterns on the front porch, a new front hall chandelier, dramatic lighting over the dining room table or kitchen island a lighting upgrade can make a huge statement.
Hall Closets It's often overlooked, but when you are getting ready for company, having a well appointed front hall closet is a great investment. Usually these spaces are overflowing with coats and million other items ready to avalanche out at any minute. The idea of adding a guest's coat is usually not an option. Expanding the space, adding new doors, or a smart closet system can bring style and functionality to the front hall.
Front Entryway: Indoors and Out A beautiful front door and front entryway is not only the home's first impression it is a traditional symbol of the holidays. Adorned with wreaths and garland, highlighted by permanent and seasonal lighting, a beautiful front entryway is the perfect way to welcome guests. Whether its upgrading the door, the hardware, the lighting, building a new porch, or adding stone steps or decorative elements, this effort can make a beautiful first impression. Many of our clients are looking to us to update their interior entryways as well. New flooring, stair railings, dramatic lighting and custom woodwork can all add interest and elegance to your front entryway.
"Unfortunately it's a little too late to build an addition, remodel a kitchen or add a guest suite – will have to save that for next year. But there are still a few fun ideas we can accomplish to make our homes a little more festive this holiday season."
1. Sit down with the holiday edition of your favorite home magazine and create a wish list. Cut out pictures of some of your favorite ideas and keep them with you for inspiration when you shop and plan. What is it that you like? Is it the colors or the style that grabbed your attention? What elements are doable on your budget?
2. Pick a color scheme. You don't always have to be red and green for the holidays. This year you might try a neutral tree with pine cones, silver snow flakes, and elements from nature.
3. Set the table a few days early to see what's missing. Maybe add charger plates, colored wine glasses, or place mats to add color and interest.
4. Also when setting a holiday table create different levels. You can place boxes or phone books under layers of table linens and then set platters and centerpieces at different heights. Find a good magazine or catalog picture for inspiration.
5. Candles and flowers add holiday style to every room. Amaryllis is a beautiful white Christmas flower for a mantel or anywhere in the house.
6. Decorate your windows with white or silver snow flakes tied with ribbon and hang from curtain rods. This makes the view a little brighter on a cold Northeast Ohio day.
7. Tie some Christmas Bells with ribbon and hang them from your chandelier in your entry way or over your dining room table. Glass or silver bells pick up the light and add sparkle.
8. A simple bowl of sparkling ornaments can add a festive touch to any space.
9. Use your budget wisely. You may want to update your entryway with a new rug or add some new dishes for your dinner party. Don't get all holiday themed items. New elements that you can enjoy all year long are a smarter investment.
So our best advice to anyone dreaming of a beautiful home for the holidays do some simple decorating improvements this year and plan ahead for the larger changes next year. The home remodeling experts at Hurst can help you make your current home the home of your dreams.
Tags