In The Dog House - Remodeling With Pets
Here is the dilemma, you love your dog or your cat, but you would also love to have a stylish home that looks and smells fresh and beautiful. Is it possible to have both? Pets are definitely a remodeling challenge, but a remodeling project designed with pets in mind can be both beautiful and functional.
A client recently came to us and said, "A year after we moved into our new home, we made the decision to get a puppy. Our floors are scratched, the rugs are constantly dirty, and there is nowhere to keep the dog when he is wet and dirty. Looking back, we would have made different selections to make our home more durable and pet friendly. The list of our missteps is really long, so now we are planning a pet-friendly remodel." They are not alone. Many of our clients are incorporating pet-friendly ideas into their home remodeling plans. In fact, we always ask clients in the discovery phase of a remodeling project if they have pets. We take that into consideration as we develop recommendations for each project. A pet-friendly home can stand up to the wear and tear that is just part of the deal when you have pets.
Flooring Ceramic tile flooring is the most practical choice for pets. It is essentially water proof and scratch proof. But most people don't want tile through their whole house. If you select a hardwood or laminate wood floor, select the hardest woods available such as Hard Maple or Oak; while Pine and Cherry are softer and will scratch easily from dog traffic. If you have carpeting, look for the highest stain resistance possible and be sure to soak up spills immediately. Carpeting and rugs need to be vacuumed and cleaned regularly to get rid of pet hair, oils, and odors.
Entryway One of the best strategies for protecting your house from pet damage is a gated area just inside the home's entryway. Ideally, the gated area would be near a back hall or mudroom so when Fido comes in from the yard he can hang out in this area, get cleaned up, or dried off before he is allowed into the rest of the home. This area should have hard surface flooring and have all the supplies you need such as towels, dry pet shampoo, or soapy water. This is usually a good place for a nice air freshener too.
Pet Bath/Shower A dog bath used to consist of a hose and a bucket of soapy water, but now many clients are looking to add a designated shower or bath specifically for their pets. Typically, they are located in a garage or mudroom so the pet can be cleaned and dried before they are allowed into the rest of the house. In some cases these high-end pet showers are replacing the laundry room sink and serving the dual purpose. These can range from plastic molded shower trays all the way up to custom tiled spaces with glass doors and high-end fixtures.
Fabrics With the new offerings in fabric technology such as Crypton and Sunbrella, there are more stylish, durable choices than ever before. These fabrics offer stain resistance and durability that can even stand up to pets. Leather is always a great durable option for homes with pets as is slipcovered furniture, especially if pets are allowed on furniture. Slip covers can be removed and machine washed as needed. And it's not just the human furniture that needs special care; dog or cat beds should be machine washable so they can be cleaned regularly to eliminate pet odors and dirt.
Cat Doors Cat owners know that sometimes cats need a little privacy and the ability to run and hide when the kids or dogs get to be a little much. A clever little cat door can be installed easily in interior doors or cabinets and allow you to hide litter boxes out of site and give cats access to certain rooms where dogs or kids can't go.
Whether you have a 60 pound pooch, a furry feline, or anything in between, making good design choices can make it easier to share your home with the pets you love. We share your love of pets and also your desire to have a beautiful home. With good planning and clever design, you really can have both.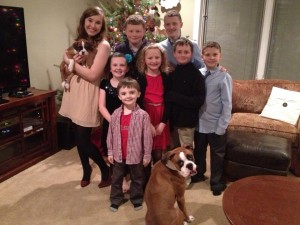 Tags