Its Home Show Season!!!
Nothing gets you ready to take on your spring home projects like Cleveland's Home Show Season.
Does your home need a little inspiration? Want to speak with Northeast Ohio's best remodelers? Come stroll the aisles of the three upcoming Cleveland home shows.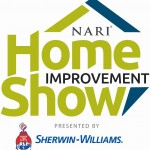 The 34th Annual NARI Home Improvement Show at the I-X Center is underway. The NARI show will showcase the latest in products, services and design trends for the home. Jillian Harris and Todd Talbot of the hit show Love It or List It Too on HGTV, will be appearing, Saturday, January 24th. They are scheduled to appear on the NARI Celebrity Stage at 11:00 and 2:00 p.m., courtesy of Renewal by Andersen and Hurst Design-Build Remodel.
Click here for the shows hours, seminar schedule and for a listing of all of the shows features and attractions.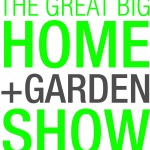 Next up is the Great Big Home and Garden Show at the also at the IX Center from February 6th through the 15th. This is the largest of the three shows and features the very best remodeling, home improvement, and gardening resources in the area. With acres of great ideas, feature gardens, and custom-built model homes, you could spend the entire weekend at the show and not see all that it has to offer.
The Cleveland Home Show Season wraps up in March with the Cleveland Home and Remodeling Expo. In just its second year, the show will showcase more than 600 retailers, home experts providing advice, and answering consumer questions, and the latest building products and trends. Celebrities Chip and Joanna Gaines from HGTV's Fixer Upper and Jeff Lewis from Flipping Out will be appearing at the show.
Nothing gets you ready to take on your spring home projects like Cleveland's Home Show Season. Visit the Hurst Design-Build Remodeling team at all of the shows and see our new touch screen photo galleries featuring great before and after shots of our favorite projects. It's a great way to find some inspiration for your own home!
Tags