Project Summary:
Lakewood, Ohio offers beautiful old homes with loads of character, charm and detailing you just can't find in a newer home. Sometimes the tradeoff for all of the old character is space. Small kitchens are a trademark in most Lakewood homes which is what brought John and Terri to Hurst Remodeling, They had worked hard to preserve the character of their home built in 1922, but they were tired of living with their cramped and dated kitchen.
Our Challenge:
With the driveway's location right next to the house, a very small backyard, and budget concerns we were not able to expand beyond the home's current foundation. The kitchen was so small the client's refrigerator was actually located on their back porch. With all of these challenges the client also had a challenging wish list which included adding more natural light to the space, improved functionality, increased counter, and storage space, respect the architectural integrity of the home, and add a half bath and possibly a shower.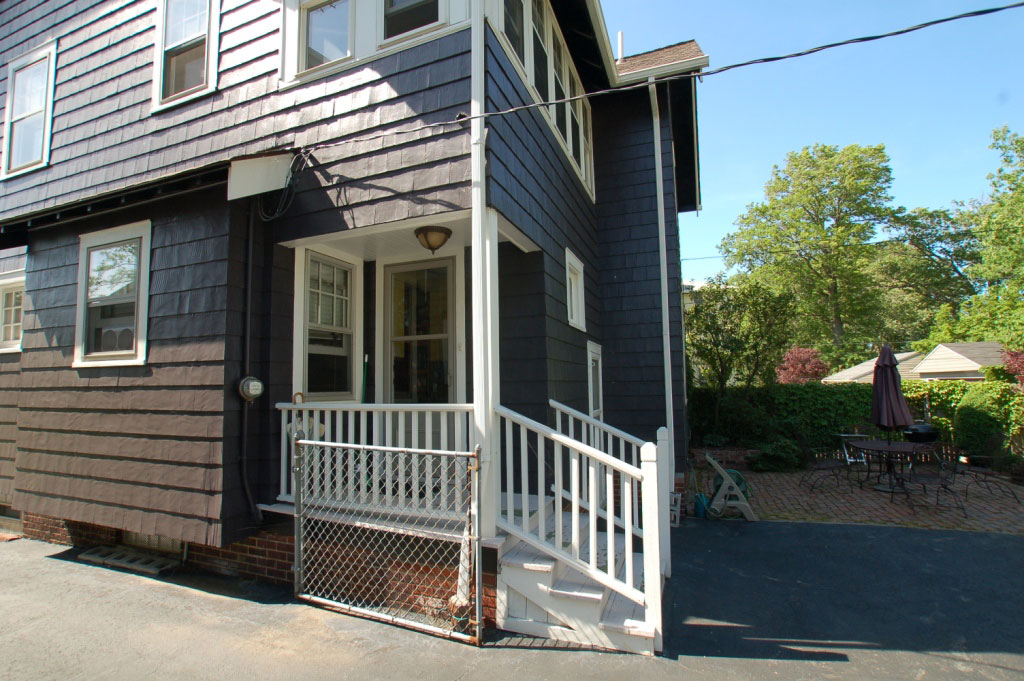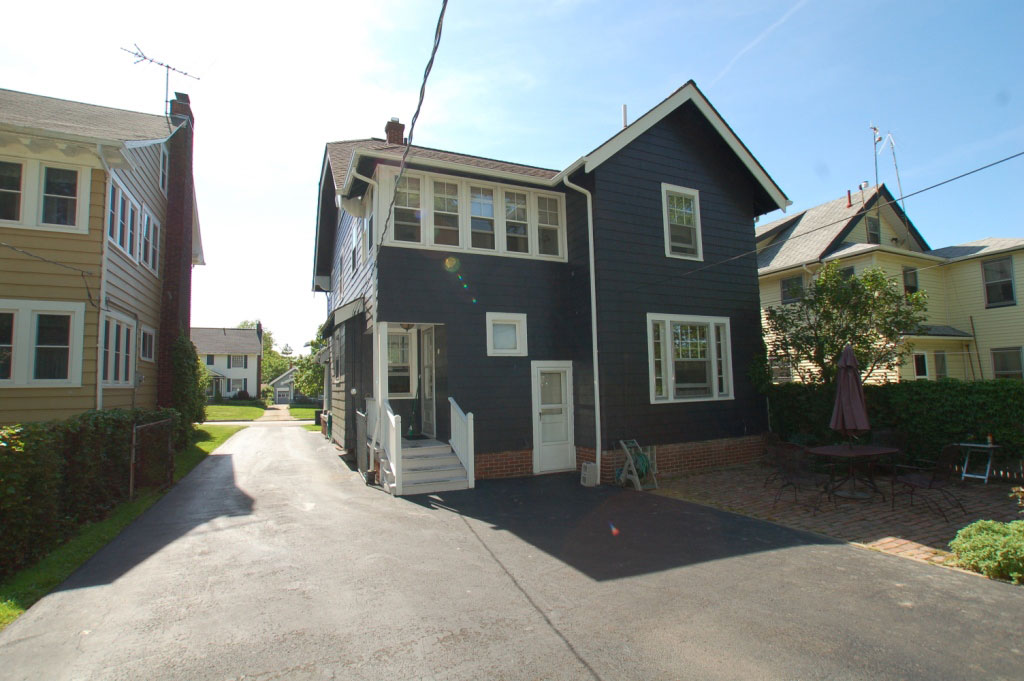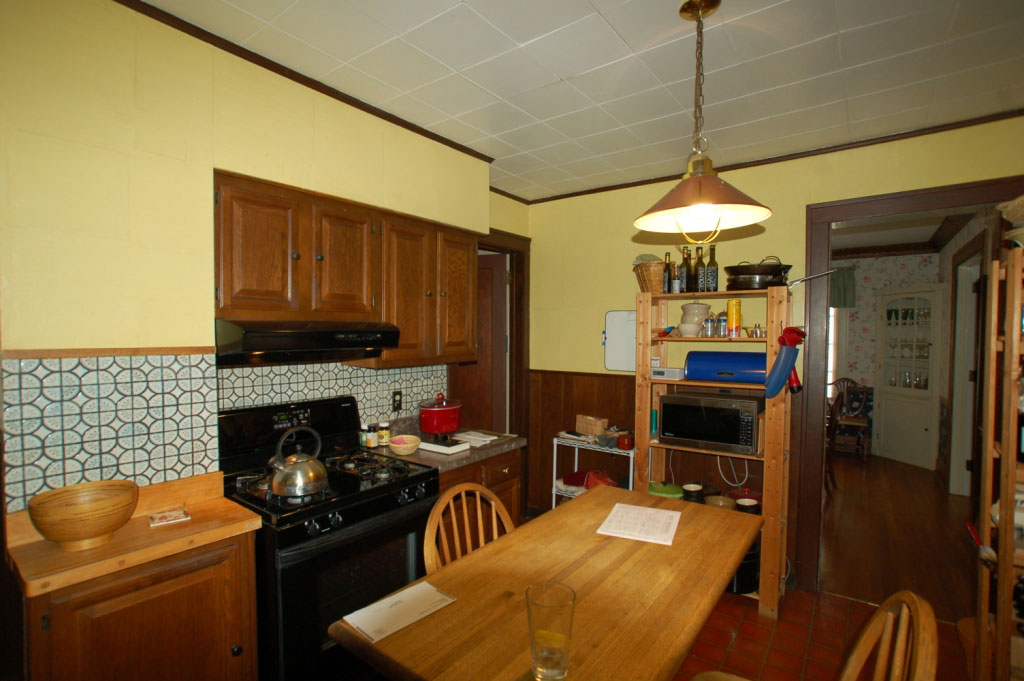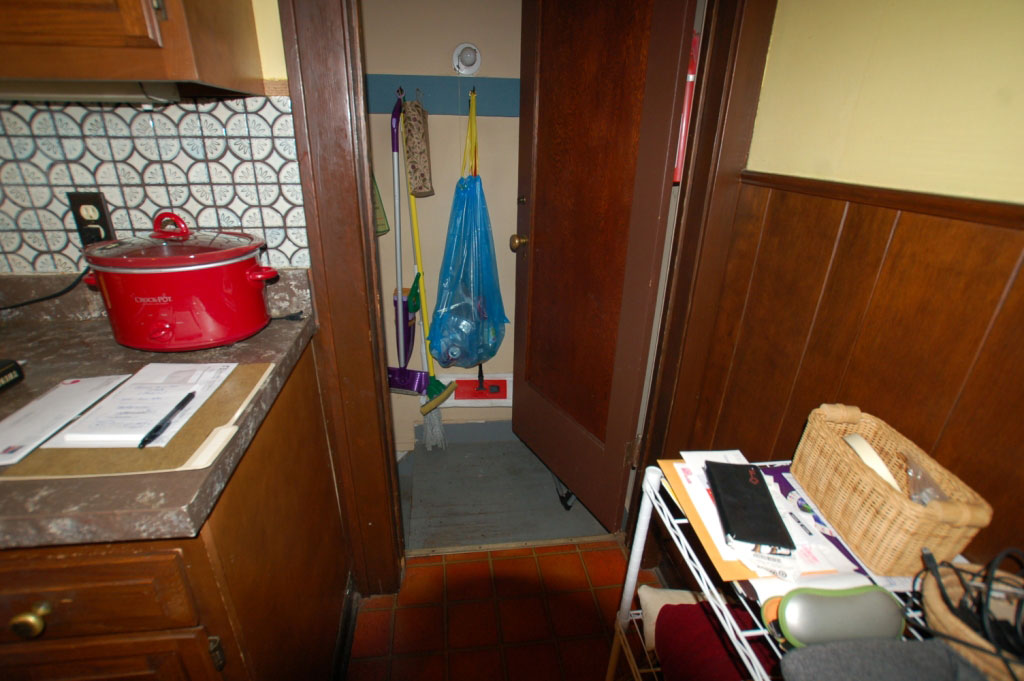 Our Solution:
Because the dinning room was very large we were able to remove the wall between the kitchen and dinning room to open up some much needed space. We also rebuilt the entire back porch and moved the rear entry door to take advantage of underutilized space. The back porch was large enough to include a mudroom with a large stainless apron front utility sink, and bathroom with a 'wet room' design which enabled us to turn the entire bathroom into a shower.
The Results:
The remodeled kitchen was functional, cohesive and spacious. By using historically appropriate materials like white subway tiles, quarter sawn oak custom cabinetry, and black granite counters to represent the look of a kitchen built in the 1920's. The design blended older home charm with modern conveniences. The home was inspected and approved by the Cleveland Restoration Society and Hurst Remodeling was awarded a National Contractor of the Year Award for Historical Renovation.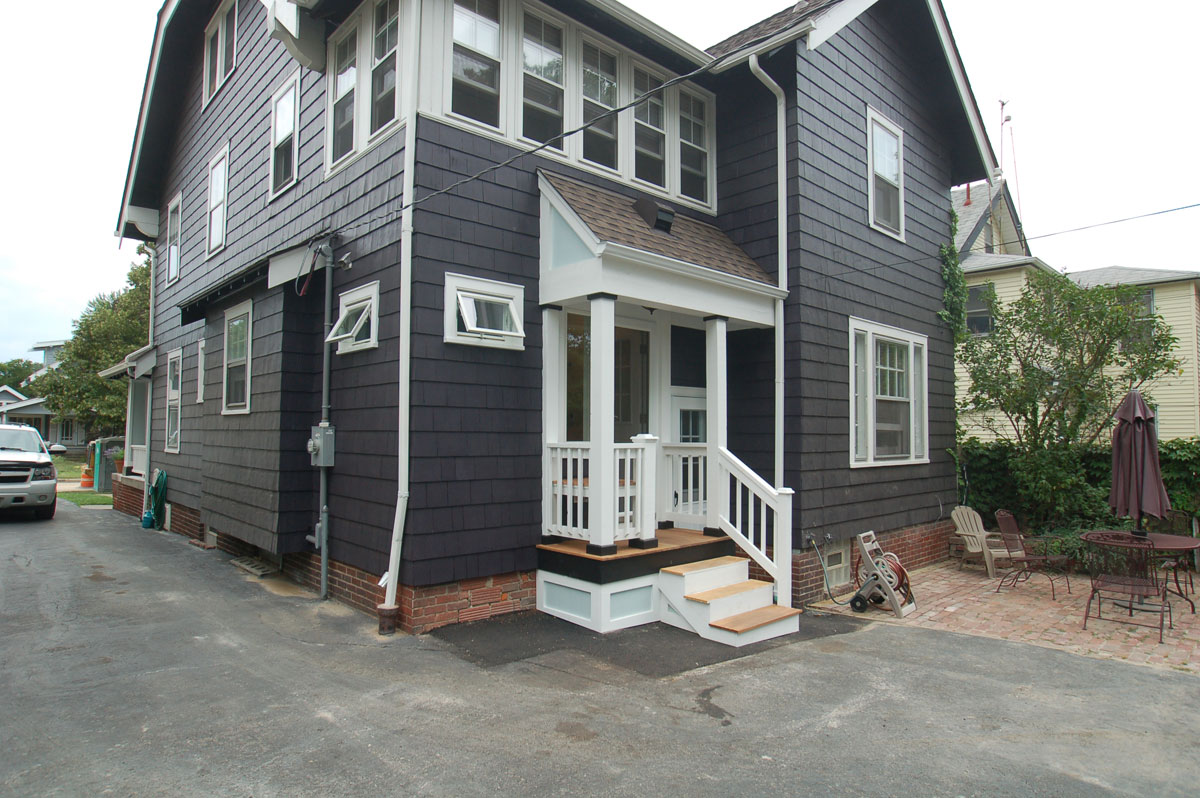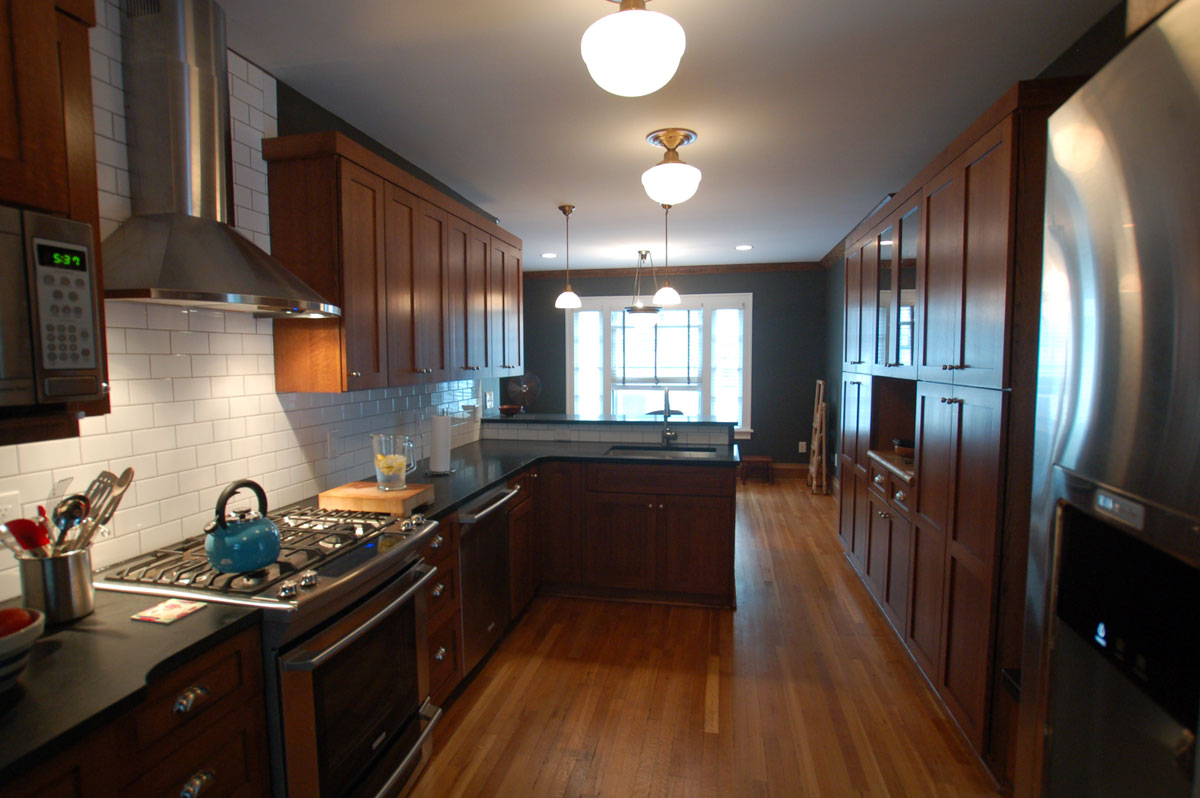 View the full Before & After gallery for this home remodeling transformation.
The Review:
We chose Hurst Remodeling for a renovation of our older Lakewood home. The project included combining a kitchen and dining room, creating a mud-room and new entrance, and re-purposing a side porch into a (very very cool) new bathroom and shower; all this while not adding square footage. The job was quite the largest we've done, and complex enough that we needed to feel absolutely comfortable with, and confident in, the contractor at every step of a four month process. The Hurst team was outstanding in all regards, they were warm and courteous to a person. Their process helped us understand the project flow and assured that we had consistent and clear communication in all aspects. The result is a beautiful space that is totally functional yet honors the history and charm of our home. We still marvel at it, and it's been over two years.

-John and Terri