Your Solution for Design Build Remodeling In Ohio
When Pat and Dan Hurst founded Hurst Design Build Remodel in 1997, they set out with a simple goal: to be the best home remodeler in the Cleveland area.
To achieve their goal, the brothers knew that quality, creativity, and client care were the keys to success. "Is there a better way to do this?" became their guiding principle. Even today, they are constantly seeking ways to improve Hurst's level of quality in every detail.
Together the entire Hurst team has developed a set of core values that maintain Dan and Pat's pursuit of excellence:
• Be passionate and determined
• Be creative and innovative
• Deliver exceptional service
• Pursue excellence in all we do
• Build open and honest relationships
• Build a positive team and family spirit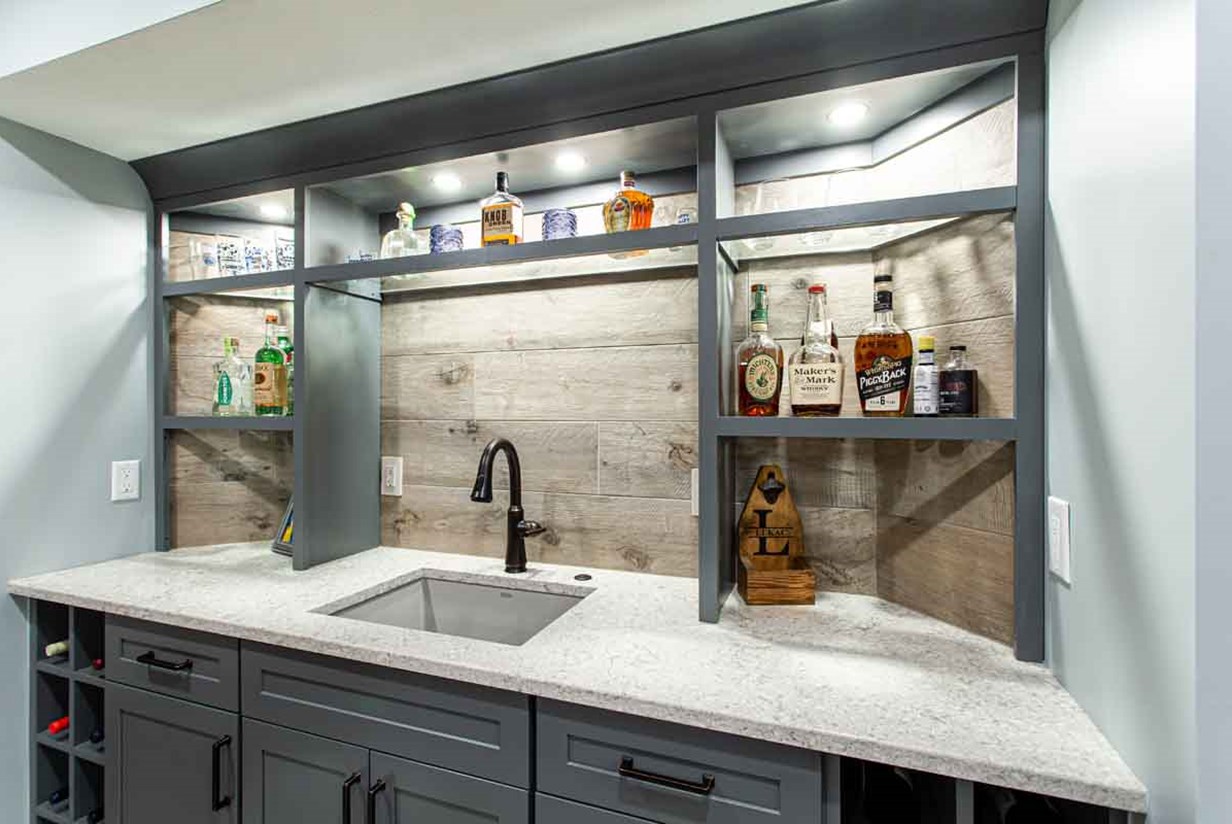 Client Testimonial - Basement Remodel 
We loved everything about Hurst! Every person we met/interacted with was so friendly yet professional and very enjoyable to work with. The communication was outstanding and the use of the online project site was so convenient. They stayed within their timeline and within our budget, which we really appreciated. And I have never seen such a clean job site! They always took the extra effort, every day, to organize and clean the site, which we really appreciated. We miss having them in our house on a daily basis It was such a pleasure to work with this company and we would recommend them to anybody! And the compliments we've received on our basement have been amazing!
When adding members to their team
The Hursts followed the same principle, ensuring that every new member had the same drive. Together, the entire Hurst team has developed a set of core values that maintain Dan and Pat's pursuit of excellence.
By following these principles, Hurst's award-winning team has helped hundreds of Northeast Ohio homeowners love their homes again, while becoming known for its high standards and earning peer recognition as an industry leader.
Our Company Culture Sets Us Apart
We believe a vibrant company culture that supports and nurtures every employee will be the key to Hurst's continued success.
We are focused on continuous improvement in personal and professional growth and we back that up by providing opportunities to learn and thrive. We celebrate our successes together and we reward hard work.
Hurst Design Build Remodel is a full-service, award-winning home remodeling firm in Northeast Ohio.  We combine innovative design solutions and expert craftsmanship into one seamless experience.