Kitchens are a reflection of our personality and our personal style. When Hurst designs Northeast Ohio's most beautifully remodeled kitchens, we start by getting to know our clients and getting to know how they live.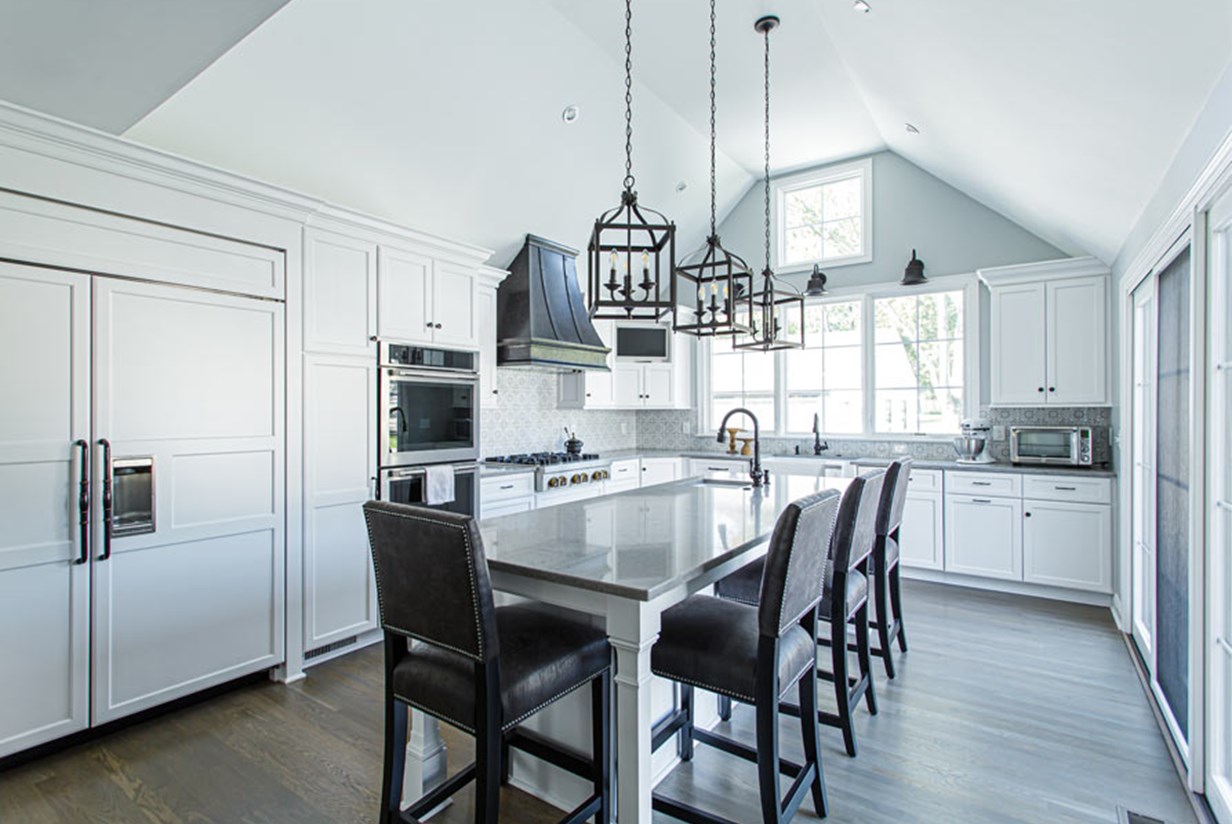 Do you love to cook for a crowd?
Where do the kids sit to do their homework? Do you like grand spaces or intimate settings? Clean lines or warm details? Once we get to know you then we can focus on selecting all the details that suit your design style and your lifestyle. At Hurst Design-Build-Remodel, designing the kitchen of your dreams begins with you.
A lot of people wonder how Design-Build Remodeling is applied to designing and constructing a new kitchen. The answer is simple; a staff designer will work directly with you to design your ideal kitchen space. Your designer helps you model the space, the layout, the storage, choose appliances, find the perfect tile… they handle everything, down to the grout color.
Your designer then works with our engineers, architect and project managers to make sure all details are accounted for and that the project will come in on time and on budget.
Having all of the staff under one roof, working together from the beginning, ensures you get the kitchen of your dreams, without unexpected surprises, expense or delays.
To see our award-winning kitchens visit our