The modern-day laundry rooms and mudrooms are becoming some of the best design rooms in the house.
A busy family dreams of having the extra space to organize all the 'stuff' we need on a day-to-day basis – the coats for all the crazy Northeast Ohio weather, the bookbags, sports gear and even all the gear for the family pet.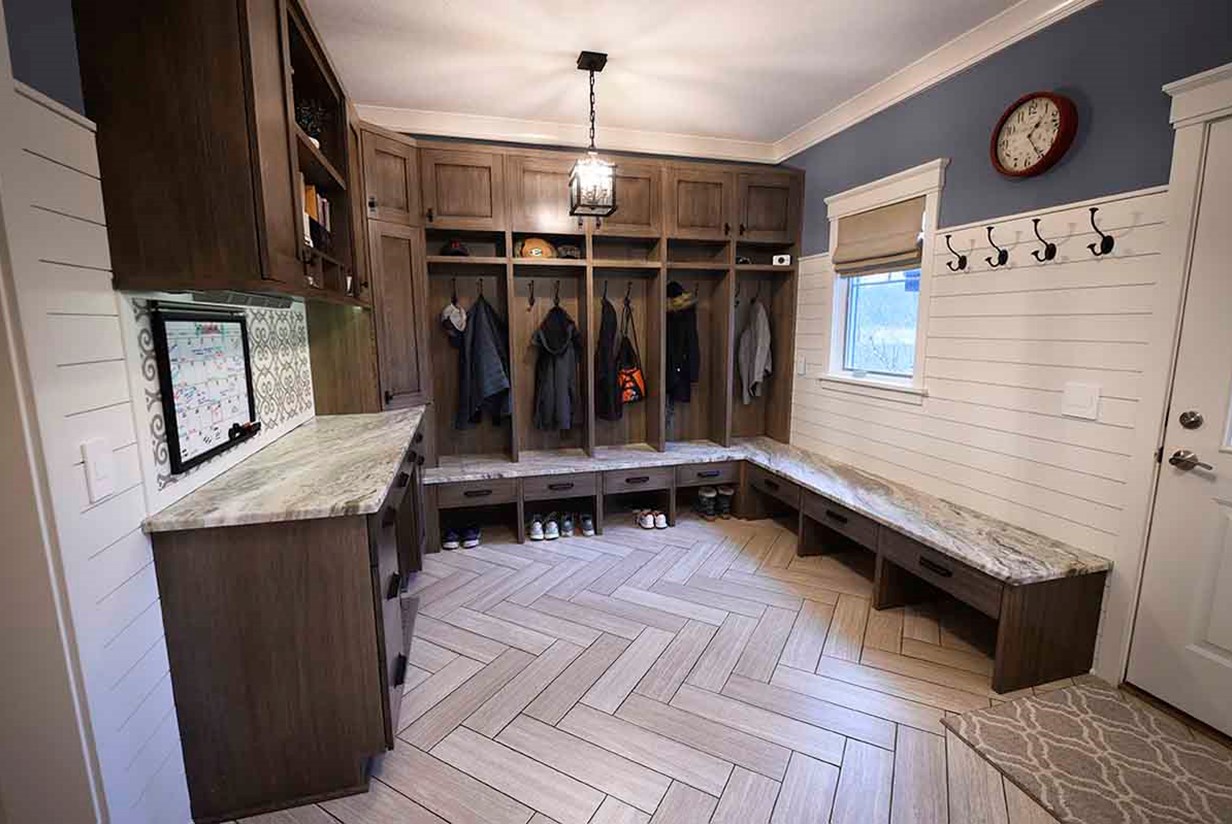 Today's mudrooms may feature tiled pet showers, custom cabinetry, desks and of course everything we need for laundry and cleaning supplies.  A well designed mudroom is at the top of homeowner's wish lists.
Visit Our Laundry + Mudrooms Galleries