Whether you need more space or more style, bathroom remodels are a great way to improve your home and your life.
From a hardworking back hall bathroom to a spa-inspired master bath, today's bathroom designs are extraordinary.
With artful fixtures and faucets, endless stone and tile options, unique shower and tub designs, and picture perfect lighting options, your bathroom can be as unique and stylish as it is functional.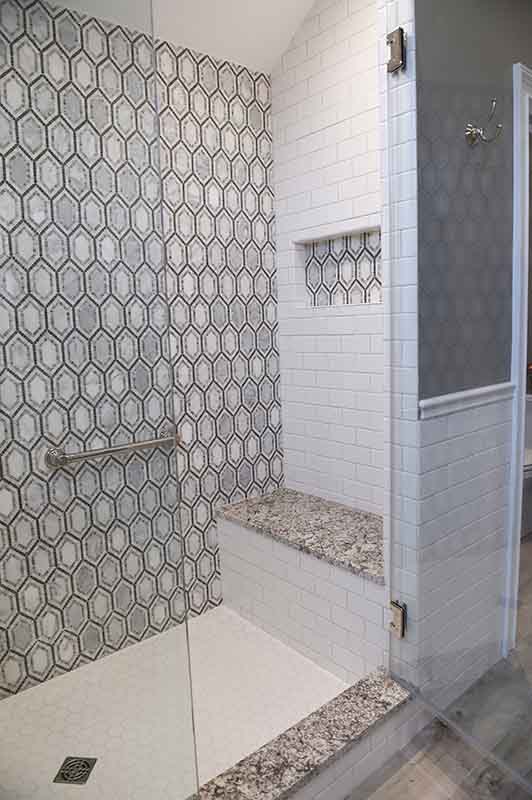 "We used Hurst for finishing the basement in a new home. From the moment that we had our first meeting with them, we knew they were the company we had been looking for to complete our project. Working with the Hurst company made the process very enjoyable. Every single employee that entered our home was extremely polite and professional. Organization, is also one of there top qualities. You could not ask for more out of a construction company. We loved their work so much, that we have started working with them again to do our outdoor space. If you have a project that you want done to perfection, these are the people you should be working with."
The talented design team at Hurst can pull it all together to create a space you will love to show off or keep all for yourself!