Formerly Professional Remodelers of Ohio, NARI's purpose is to advance the professionalsim of the home improvement industry and to serve as an ally to Ohio's homeowners through consumer awareness, education and legislative action. Click here to learn more.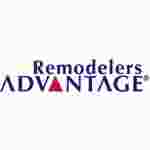 Remodelers Advantage is a business improvement and peer group organization exclusively for remodelers, where practical and proven strategies help create stable organizations. Click here to learn more.
NKBA enhances member success and excellence, promotes ethical business practices and provides leadership for the kitchen/ bath industry worldwide. Click here to learn more.
Hurst Design-Build Remodeling recently became a Guild Quality member. Client satisfaction is vital to our business. Now you don't have to take our word for it. Guild Qualiy provides independent client surveys to ensure that we get timely, detailed and thourough feedback from each of our home remodeling projects. Considering working with Hurst Remodeling now you can see what your neighbors are saying about the quality of our work. Click here to learn more.
Greater Cleveland Habitat for Humanity creates hope by building homes and strengthening neighborhoods, eliminating substandard housing and enabling families to improve lives. Click here to learn more.