Hurst Is Moving to Westlake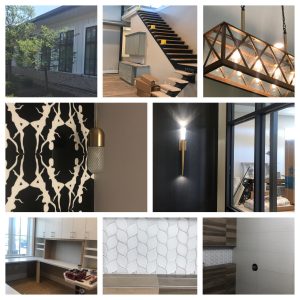 We could not be more excited to announce our company's move to Westlake, Ohio.
After years of growing our talented team, we finally have a building that is a reflection of who we are and the clients we serve.
Our former space in Middleburg Heights was bursting at the seams. For many years we have been as creative as possible to make the most of our current space.  We 'borrowed' space from our shop to add office space, we added a second floor in our shop to accommodate needed storage, and we were doubled up in many offices. Staff meetings needed to be held off-site to accommodate the entire team. There was just no more room to grow!
Building a new office was a consideration, and we spent many months and years looking at existing buildings and many other options. When the old Plant Crafter's building on Center Ridge in Westlake, Ohio came to our attention it was love at first sight. The building had been empty for many years and was not in great shape, but we are remodelers and we could imagine all the amazing possibilities. The large empty space gave us a blank slate to create a space that was uniquely our own. 
We got to work! With all the members of our design team contributing ideas to the new building, the space is coming together in beautiful style. The new space will feature a Design Center to let clients see first hand the very latest design options including tile, cabinetry and flooring. A staff kitchen will be just as stylish with a large open space great for gatherings and informal meetings. The production team will have enough room to meet, plan and most importantly continue to grow. Conference rooms and offices are all designed to ensure our clients have a the very best remodeling experience in town.
We look forward to joining the Westlake community and to welcoming our current and future clients to our new home.
Interested in speaking with Hurst about your remodeling project? Please call Carmen at 440.234.5656 to set up an appointment.
Tags